The Entrepreneurs
The Future Is In Good Hands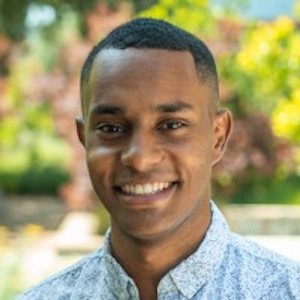 Biniyam Asnake
NextDorm

Claremont McKenna
Biniyam is the founder of NextDorm, a web platform that pairs used books with college students who need them. A recent graduate of Claremont McKenna College, he studied Computer Science and completed software engineering internships at Coursera and Uber ATG during his four years there. He is also an alumni fellow at the Center for Innovation and Entrepreneurship at Claremont McKenna.

NextDorm is a web platform that pairs used books with college students who need them.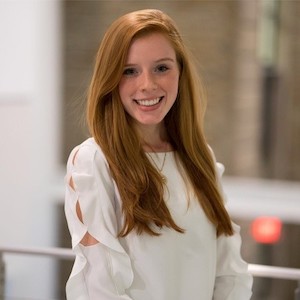 Juliana Bain
Voteology

Cornell
Juliana is an impact entrepreneur with CS/Math degree (Cornell) and experience in data sciences (Twitter), Deep Learning AI (DARPA), and trading desk analytics (JP Morgan). Juliana is driving toward scalable solutions for equality and integrity in governance.

Voteology empowers college students with knowledge of where their political participation matters most.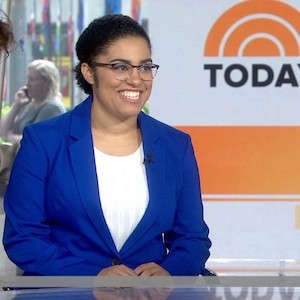 Carmella Boykin
Carmella Boykin Productions

Syracuse
Carmella is a broadcast journalist studying in the Newhouse School at Syracuse University. On-campus, Carmella is a news anchor, entertainment host, and reporter for CitrusTV. She also works as a research assistant for '44 New Voices' - a research project which aims to identify and amplify diverse voices in media. Carmella has interned for Weekend TODAY at NBC, and (prior to COVID-19) was selected to intern for NBC at the 2020 Olympics in Tokyo. Her work can be viewed on her website.

Carmella Boykin Productions is a lifestyle venture with aspirations to become a large production company through both informative and entertaining content on digital platforms.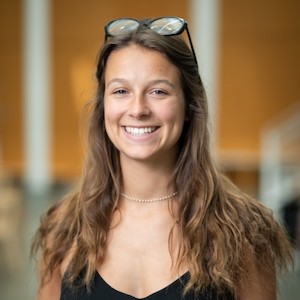 Clémence Bruguier
Humans to Humans

London School of Economics & Cornell
Clémence Bruguier is an incoming senior at Cornell majoring in Government and minoring in Information Science and Russian. Selected to attend the London School of Economics for a year long academic program, she became heavily involved in the London entrepreneurship circle. At 15, she created an NGO in her hometown in France that advocated girls' education in developing countries. Back at Cornell, she's a proud varsity member for the Alpine Ski Team.

Humans to Humans connects university students from the world's leading institutions to entrepreneurs with high growth and sustainable ventures to propel them to the next level.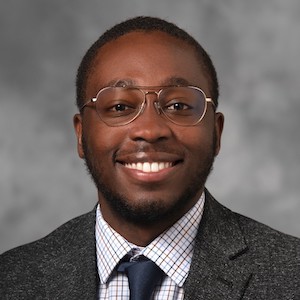 Osei Kwadwo Boateng
Humans to Humans

Cornell
Osei Kwadwo Boateng is an administrative fellow at Henry Ford Health System. He completed both his master's degree in Health Administration and bachelor's degree in Human Biology, Health and Society with minors in Business and Gerontology at Cornell University. Osei is the founder of OKB Hope Foundation, an NGO that seeks to create awareness about hypertension and diabetes in low-income communities in Ghana. He won the Student Excellence Award in Community Engagement and Honorarium from the Maribel Garcia Community Spirit in 2017 for his International service in Ghana.

Humans to Humans connects university students from the world's leading institutions to entrepreneurs with high growth and sustainable ventures to propel them to the next level.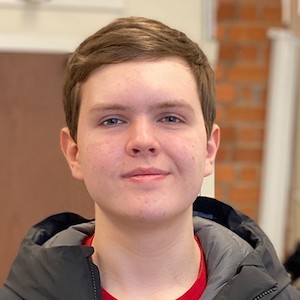 Ryan Tremblay
ReLearn

Cornell
Ryan has been in love with improving people's lives with CS from a very young age. He is also a scrappy entrepreneur and the oldest of five kids who even delivered for DoorDash and Postmates to make some cash (until COVID put his large family at risk). When battling a personal health crisis last year, he discovered an opportnuity to build an app that creates a social learning platform. Given the COVID pandemic, the need for this level of interactivity with fellow students is critical in delivering on the educational experience.

ReLearn creates closer connections between learners while putting hours of recordings at their fingertips.
Frequently Asked Questions (FAQ)
What Do We Do And Why?
What is Weiji Summer Foundry?
In the midst of a pandemic, we are working with talented young students and graduates to make lemonade out of lemons. Each participant will be receiving a small financial gift in order to help with their college expenses and maybe give them a little capital to start their business. Either way, in a summer where internships have thinned out and circumstances have changed the world, a little financial assistance goes along way. But money is not enough. We have an opportunity To grow these entrepreneurs at a critical juncture of their careers, while also introducing them to new mentors, experiences, and perspectives that will not only help us mold their companies but mold each of them as well. We plan weekly group sessions, 1x1 coaching sessions, and the ability to make introductions that will change perspectives and maybe even last a lifetime. Capital, counsel, and connections: the lifeblood of every start up and every entrepreneur.
How does this work?
We made a call for applications, received a few dozen entrepreneurs who reached out, and almost most all of them had exciting businesses. We  selected a subset to interview, and found six entrepreneurs  across five companies who really knocked our socks off. We didn't spend several months planning, so a lot of the stuff is still happening on the fly to make sure we can finish within the summer. But Sean Branagan and me (Sandy Khaund), with the help of my daughter Robyn, were able to run the application process while simultaneously fashioning a program so that we can provide financial assistance as well as start up assistance to make these talented individuals go as far as they possibly can.
What were you looking for in the applicants?
A great entrepreneur with a good idea is infinitely better than a good entrepreneur with a great idea. These are great entrepreneurs. While we're excited about their businesses, we are even more excited about each of their potentials to change the world. They all bring passion, they all bring "intellectual horsepower" (a term I learned at Microsoft), and they're all thinking about how to change the world in meaningful ways. Just being around this combination of talent and drive is inspiring and they will give as much to us as we do to them. But while the program was conceived as a way to combat the effects of the pandemic, we are also conscious of the long overdue nationnal awakening to the systemic biases that plagues this country. Recognizing a need to do our part, we sought to create an inclusive community of diverse voices, especially as startups have a significant representation problem. The opportunity to catalyze the growth of entrepreneurs in underrepresented categories can begin to help address the sexism and racism that often plagues the startup/VC space.
Why are you doing this?
May marked 25 years since I (Sandy) left Cornell to start my career. I was actually set to go back in April to speak to classes about Blockchain & startups. Then along came the pandemic. But while I missed my "triumphant" return, I thought more about the disappointment of the students, at Cornell and around the nation. In addition to their ruined semester, I saw all the rescinded internships. I wanted to do something to help. And then it came to me. What if I could find some of these students with rescinded offers and provide enough cash to cover costs so that they can start their own business over the summer? The rest of the details are in the post
How much do participants get? How much equity do they have to give up?
We gave an amount that should help offset any losses incurred by an internship that they might otherwise have taken. In addition, the money is given as a gift as opposed to a loan or an equity position. This is not about profit taking. This is about helping these young entrepreneurs be all they can be. Some of these companies & entrepreneurs may warrant in the future and that is absolutely on the table, but for now, we are just trying to mold the businesses and help these talented young individuals be all they can be.
Why "Weiji"?
In the financial meltdown in 2008, a common theme that was tossed around was that the Chinese symbol for crisis was a combination of danger and opportunity. I always found that inspiring and it helped convince me to start my second business. I ultimately found that the literal translation makes the story a bit of a mess, but I love it anyway. 2020 has been a bizarre year to say the least and the danger has been apparent. But the opportunity should be as well. The real literal translation happens to be that it means a critical juncture, and that might be just as appropriate as opportunity. For these young entrepreneurs, the pandemic is an opportunity for them to try something new and possibly unconventional when compared to the impressive internships or jobs they might otherwise have gone to. Who knows? It might be the best thing that ever happened to them.
The Mentor Team
We want entrepreneurs to reach their potential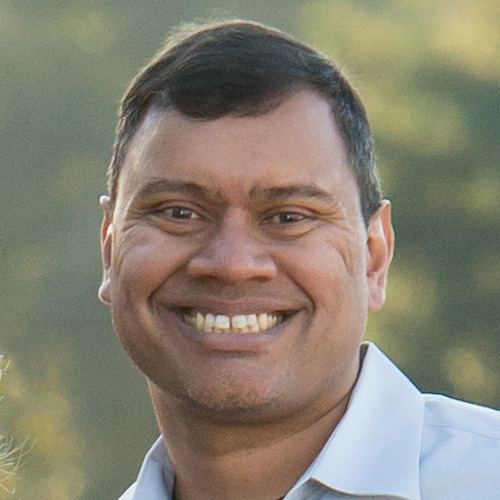 Sandy Khaund
The Coach
Sandy Khaund is an entrepreneur, a mentor, an investor, and a (really slow) long distance runner. Sandy is at Ticketmaster, which he joined as part of the acquisition of UPGRADED, a platform for event tickets on the blockchain, where he was Founder/CEO. Previously, Sandy was CTO at InStadium, an ad network of 450+ pro/college sports venues, Sr. Director at Turner Broadcasting, leading the Emerging Technologies office in SF and serving as a founding Director of Time Warner Media Camp, a startup accelerator for tech companies in the media space. In the 2000s, Sandy was Founder/CEO of Irynsoft (bringing collaborative video-based learning to mobile devices), COO at Piczo (a teen social network with over 35M accounts (acquired in 2009), and he spent six years at Microsoft as Director of the Community Technologies Team for microsoft.com. He has also held positions at Intel, the Boston Consulting Group, and Lockheed Martin. Sandy has a BSEE & M.Eng from Cornell, a BA in Physics from Ithaca College, and an MBA from Wharton.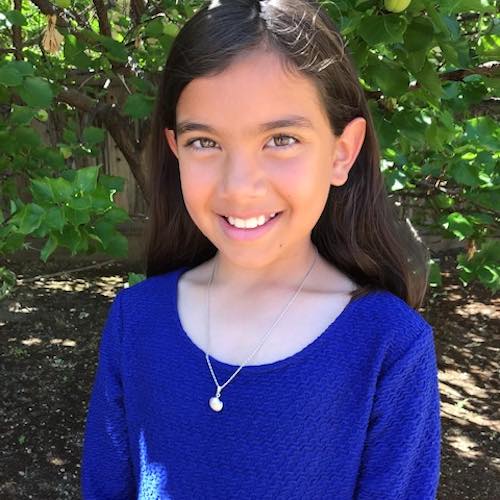 Robyn Khaund
The Administrator
Robyn is a future entrepreneur. At 11 years old, she spends her time writing scratch code, dreaming of writing musicals, and working on her latest skills: cake making and raising chickens (it has been a really weird pandemic). She's an undefeated two-time school spelling bee champ, two-time science fair winner, star soccer defender, frequent youth theater actress, and rising saxophone player. Her code has been featured on the front page of MIT's Scratch home page multiple times. She cofounded Inventors University, where she was a teacher/mentor of lower income girls who were learning how to write sophisticated code and they are very on Raspberry Pi computers. She's a lifelong voracious reader, including having read all seven Harry Potter books before she was done with the First Grade. But most importantly, she's kind, thoughtful, and really funny. She can be found watching old reruns of "The Simpsons" with her father and sister, while her mother rolls her eyes in the background ("another episode?!?").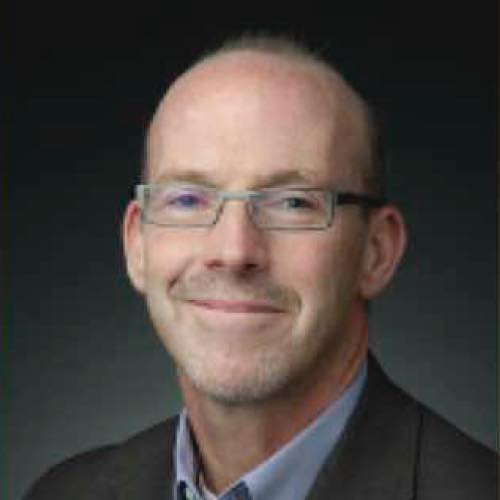 Sean Branagan
The Sage
Sean Branagan is a serial entrepreneur, interactive marketer, startup investor, educator and evangelist for innovation and startups. He is the inaugural director of the Center for Digital Media Entrepreneurship at Syracuse University's prestigious Newhouse School of Public Communications, Chief Instigator of Media-Nxt.org, as well as creator of Student Startup Madness (at SXSW), a national collegiate startup tournament. He is also chairman of Scrappy Capital, a seed fund that invests in startups in rising tech cities. Sean has been founder & president of a technology marketing firm, a partner in a boutique investment banking firm, co-founder of a social media marketing firm, and Sr Director of marketing for a $125 million internet services company. He holds board and advisory board positions with several early-stage tech companies and serves on a number of charitable boards. He has served as EIR and mentor for various startup acceleration programs, including Matter.vc, Stadia Ventures, and StartFast (Techstars network). Sean is an instructor/facilitator with the Boots to Business entrepreneurship program (sponsored by the US SBA) for transitioning US military service personnel.


Weiji Summer Startup Foundry
Want to learn more?
Send us a mail at intern-preneurs@khaund.com.